Monthly Archives: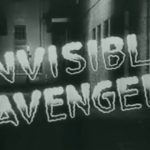 Pablo Ramirez is an expatriate from the Caribbean nation of Santa Cruz that is under control of a military dictator called the Generalissimo. From New Orleans, Ramirez plots a revolution and his return to Santa Cruz. To assist in this and to protect him from the Santa Cruz secret police who are in New Orleans he seeks the help of Lamont Cranston through a mutual friend, jazz trumpeter Tony Alcade. In the midst of a telephone call to Cranston Tony is murdered by the secret police. Cranston and his metaphysical mentor Jogendra come to New Orleans to bring Tony's murderers to justice and freedom to Santa Cruz.
Stars: Guy Stockwell, Woody Strode, Patrick Wayne Director: Robert Gordon
Two backstabbing deserters steal a Gatling Gun from their cavalry unit to attack an Apache tribe and steal their gold. They get help from a naive pacifist pastor. Meanwhile, both the cavalry and the Apache go after them – and the Gun.